A common symbol of the ancient Assyrian/Mesopotamian Sun God Shamash. It is often referred to as the "Seal of Shamash," and appears near images of the God, or to represent his presence when worn by Kings or in inscriptions.
The Seal of Shamash is a typical solar symbol, and probably represents the Sun Wheel, or solar calendar, much like the Celtic Cross or the Pueblo Zia. The four arms most likely represent the solstices and equinoxes, which were extremely important calendar days in ancient agrarian cultures.
http://symboldictionary.net/?p=3000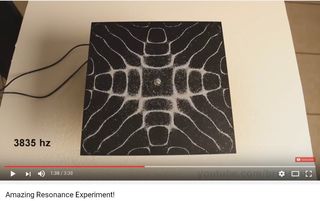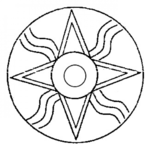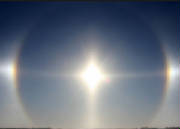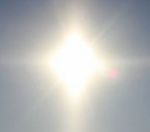 3835 Hz we can see the Seal of Shamash.
https://www.youtube.com/watch?v=wvJAgrUBF4w
3835 Hz is 59 x the fundamental C2 musical frequency of 65 Hz.
587 / 65 = 9,03 = E
523 / 65 = 8.04 = O
329 / 65 = 5.06 = IH
59 x = 5 and 9 = IH and E.
9+8+5 = 22 / 3 = 7.333 average of E-O-IH (Creator's name).
Seal of Shamash = 59 x / 7.333 x = 8.04 x harmonic multiple of E-O-IH average (8 represents Harmany and light).

"SHAMASH" in your SOLAR Symbols should be spelled "SHEMESH" which means "SUN" in Hebrew.
http://symboldictionary.net/?p=3000
8 represents harmony (musical octave) and light (ordered polarization of needles). The sun is the central all-light (photosphere) of the solar-system (Master vortex) and represents the Creator which has no dark-side.
How the sun relates to Jehovih, the Creator
Oahspe Book of Sapah Se'moin Interpretation
37. Git'ow the sun (Panic). Git'how, the sun (Chine). The central light. Let the sun stand to the corporeal world as Jehovih standeth to the All Unseen. He, the Gitow shall be on the beam betwixt the pillars as a symbol of my power. As he bringeth forth grass, so bring I forth the souls of men. He sendeth forth Karang'kwa, the All Heat, Haw'git (Algonquin). He sendeth white light, or H'wit (Ebra). Or, the corporeal sunlight; Git'fume, the driving (Aham). M'Git (Kii). Hog'git or git-hog (Aribania).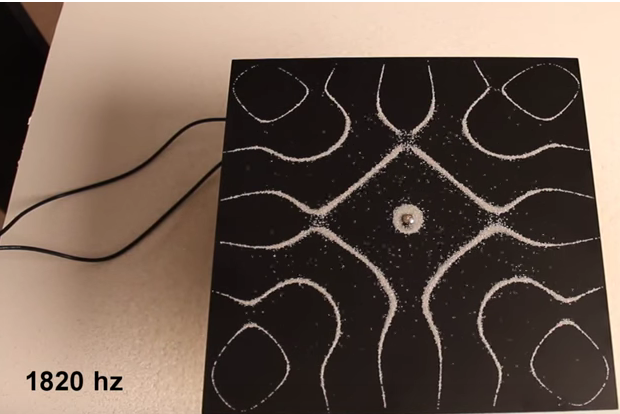 1820 hz / 65 hz (fundamental C2 frequency) = 28 (7 x 4).