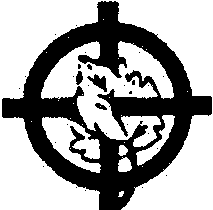 Above Oahspe symbol = the Circle, the Cross, the Leaf = Creator, the two positive and negative forces of the universe, and life.
OAHSPE GOD'S BOOK OF BEN CHAPTER VII:
3. I am the living mathematics;
...the way you explain the 99-66-33 with the vortex....incredible - oahspe101, 01/19/2015.
Page 37 of The Universal Cycle Theory (2011) by Stephen J. Puentz and Glenn Borchardt, PH.D. ..."sadly a new scientific truth does not triumph by convincing
its opponents and making them see the light, but rather because its opponents eventually die, and a new
generation grows up that is familiar with it."
-