Above needle shaped particles of string theory (originating in 1970, 89 years after Oahspe).
1970 String theory is born
Three particle theorists independently realize that the dual theories developed in 1968 to describe the particle spectrum also describe the quantum mechanics of oscillating strings. This marks the official birth of string theory.
http://superstringtheory.com/history/history4.html
String theory particles (26 seconds into video below):
https://www.youtube.com/watch?v=V9KnrVlpqoM

A picture paints a thousand particles,
28 OCTOBER 2014
Laser diffraction analysis, also known as laser diffraction spectroscopy, is a technology that utilizes diffraction patterns of a laser beam passed through any object ranging from nanometers to millimeters in size[1] to quickly measure geometrical dimensions of a particle. A computer can then be used to detect the object's particle sizes from the light energy produced and its layout, which the computer derives from the data collected on the particle frequencies and wavelengths.[5]
OAHSPE BOOK OF COSMOGONY AND PROPHECY Chapter IV:1. IN the transposition of needles of corpor from parallel polarity to mixed or transverse positions...Compare a needle to a transparent glass crystal.
<---tens of nanometers in size: acicular ferromagnetic alloy
A nanometer is a billionth of a meter; On scale, a tennis ball is the same size in relation to the earth as a nanoparticle is to a tennis ball.

[super-string vibrating lines theory developed after 1970]. The ether is filled with these needles of dissolved atoms. They "conduct" light. There is no such thing as light-wave radiation. An apparent ray of light is produced by the polarization of a line [superstring] of these sub-atomic needles. In length, such needles may approximate to the actinic wave-lengh, or a number of them may. The angle or angles at which they are each set upon their own axes gives the wave-form effect.The effect travels along lines [superstring] of needles outwards from the apparent source of radiation, giving the phenomena of an apparent period of travel (the 'speed of light')...Perhaps the actinic needles explanation of Oahspe will reconcile some of the contradictory and corpuscular [corpor] and radiation [wave] aspects of modern theories of the nature of light. Light itself does not travel, says Cosmogony. The turning effect---which is what travels---along the line [superstring] of needles is not manifest as light until it impinges upon a vortexian lens [atmosphere]. These vortexian lenses are close to the surface of a sun, star, moon, or planet. In the 'empty' space between there is but little of either light or heat.
-
Oahspe Book of Cosmology and Prophecy: Chapter V: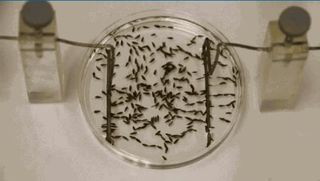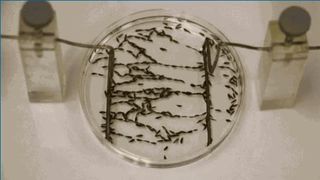 OAHSPE BOOK OF COSMOGONY CHAPTER 1 verse 35: ...that which is called light is polarity
of corporeal needles in solution, CAUSED by the lines of vortexya. In experiments on earth,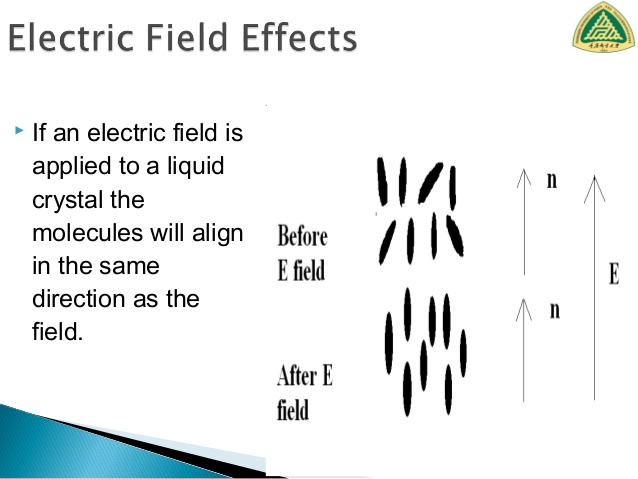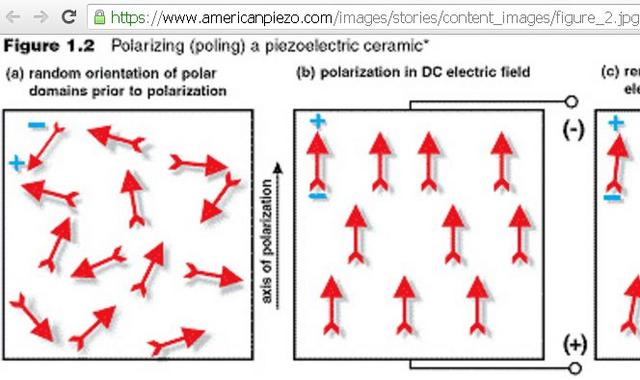 Light is an electromagnetic phenomenon described by Maxwell's Laws.
Electric current produces a magnetic field. This magnetic field can be visualized as a pattern of circular field lines ...
-------------------------------------------------------------------------------------
If light comes from the physical sun to the earth and moon, then why is space dark between the earth and the sun, and between the moon and the sun?
Earth scientist say it is because of reflected light, light from the sun is reflected off the atmosphere of the moon and the earth. They say in interplanetary space there is no atmosphere to reflect the light.
Ohm's Law = VA - VB = IR (Current x Resistence)
Heat = Liberated (escaped) stored up vortex'ya.
I = vortexian current, R = the atmosphere or photosphere
Resistance (R) is a special type of frictional force
Friction or resistence (R) converts electrical energy (I) into thermal energy or heat.
-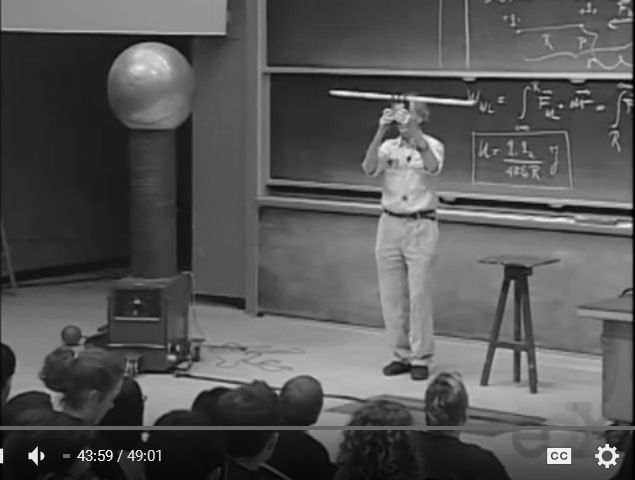 image hoster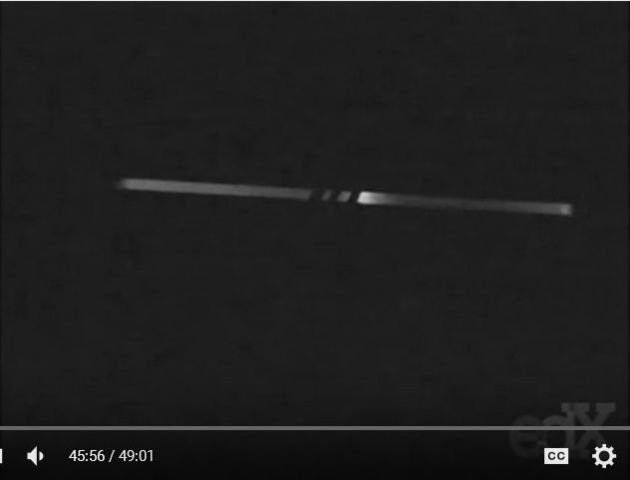 screenshot tool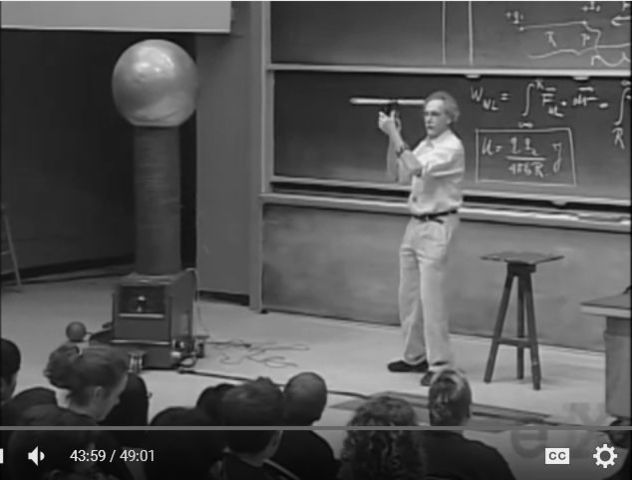 image upload no limit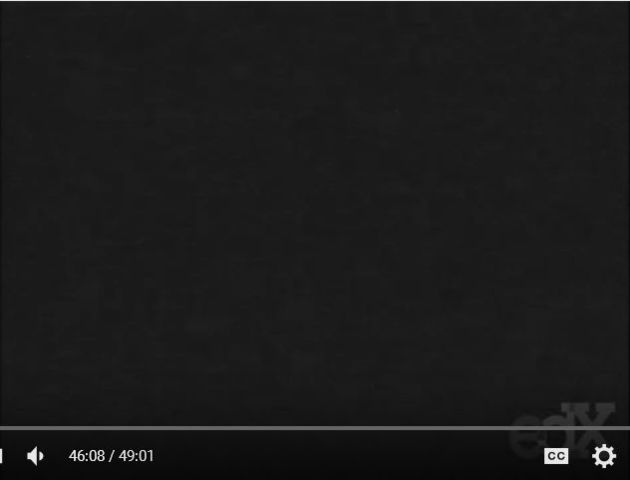 image hosting


<>
...electromagnetism and gravity were pursued by Albert Einstein in his attempts at a classical unified field theory.
Current status
Gravity has yet to be successfully included in a theory of everything
http://en.wikipedia.org/wiki/Unified_field_theory
<>
OAHSPE Book of Cosmogony and Prophecy III:11 "As light, and heat, and magnetism, and electricity, are all one and the same thing, which are the manifestation of vortexian currents under different conditions". CHAPTER I:45 OF Cosmogony and Prophecy says gravitation is a manifestation of vortexya.
Oahspe unified electricity, magnetism, light and gravity into a etheic vortexian field in 1881, while 131 years later man is still working on it.
<>
<>
In physics, a unified field theory, occasionally referred to as a uniform field theory[1], is a type of field theory that allows all that is usually thought of as fundamental forces and elementary particles to be written in terms of a single field. There is no accepted unified field theory, and thus it remains an open line of research. The term was coined by Einstein, who attempted to unify the general theory of relativity with electromagnetism.
http://en.wikipedia.org/wiki/Unified_field_theory
<>
Oahspe unified the fundamental forces (light, electricity, magnetism, gravity, etc..) with the elementary particles (sub-atomic lines or 'strings' of needles of corpor) into one etheic vortexian theory in 1881, while 131 years later man is still working on it.
-
Inverse-square law of Vortexya:
Vortexya strength decreases inversely as the square of the distance from the center = gravity, magnetism, electromagnetic field, gravitational field
Vortexya = unified field theory = unification of gravity and electromagnetism
Vortex intensity = I/d2 = (VI = I/d2) = strength decreases inversely as the square of the distance from the center.
-
In 1881 Oahspe stated sun or starlight was polarized by magnetic fields (lines of vortex), this was 68 years before the polarization of optical starlight was first discovered.
Oahspe BOOK OF COSMOGONY CHAPTER 1:34...As the lines of vortexya are in currents from the outer toward the interior, so do solutions of corpor take the shape of needles, in the master, pointing toward the centre, which condition of things is called LIGHT.
35....But that which is called light is polarity of corporeal needles in solution, caused by the lines of vortexya.
-
The polarization of optical starlight was first discovered by Hiltner (1949). As
light from stars in the same vicinity were found to have similar polarization directions
it was concluded that the interstellar medium was the cause of this effect,
not the stars themselves. Soon after, Davis & Greenstein (1951) argued that the
polarization was caused by the alignment of spinning, non-spherical grains through
the mechanism of paramagnetic relaxation. This effect causes the long axis of the
grains to align perpendicular to the ambient magnetic field and preferentially absorb
light that is polarized in the direction of the grain's long axis, and hence gives
a net polarization of the unabsorbed light parallel to the magnetic field.
http://cosmo.nyu.edu/~rj486/files/RJansson_PhD_thesis.pdf
Light Polarization is an important phenomenon in astronomy. The polarization of starlight was first observed by the astronomers William Hiltner and John S. Hall in 1949. Subsequently, Jesse Greenstein and Leverett Davis, Jr. developed theories allowing the use of polarization data to trace interstellar magnetic fields.
http://en.wikipedia.org/wiki/Polarization_in_astronomy
Irregular Magnetic Fields in Interstellar Clouds and the Linear Polarization of Starlight
http://iopscience.iop.org/1538-4357/549/1/L115/fulltext/005919.text.html